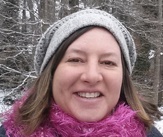 As part of our monthly "Company Culture" blog series, we're going to start publishing interviews with Oversight team members so clients and prospects can get to know us better. This idea comes to us from Oversight's Knowledge Engineer, Julia Versaci (you've seen her writing a lot of excellent posts for the blog lately.)
She thought it'd be fun for Oversighters to interview others on the team whom they admire, and so she kicks us off with her interview with Beverly Kays, a Client Engagement Manager at Oversight. Thanks for the great idea, Julia!
---
Q (Julia): Beverly, how long have you been working for Oversight?
A (Beverly): I've worked at Oversight for 6½ years
Q (Julia): What are some of your duties in the role of Client Engagement Manager?
A: (Beverly): In the context of trial and production customer implementations, I perform technical tasks in the areas of data analysis and automation. I also work with customers in refining the results, interpretation of results, and level 3 support. I also conduct many types of training for internal employees and external customers.
Q (Julia): Bev, you are known in the office as a subject matter expert on the business side of procurement. We all rely heavily on your procurement expertise. How did you accumulate your wealth of knowledge in this area?
A: (Beverly): Before working for Oversight, I had 12 years of experience working in procurement in many roles including requisitioner, buyer, and ERP team lead implementer.
Q (Julia): Do you have any anecdotes from your time working in procurement?
A: (Beverly): Well, once in the pre Sarbanes-Oxley days, my manager asked me to print a requisition for a Ferrari as a joke. I did it and the system allowed me to. Of course, I immediately cancelled it.
Q (Julia): You are also known affectionately around the office as the "SAP Diva". How did you get this name?
A: (Beverly): By happy circumstance, I implemented the first project at Oversight using SAP Expense Report data. After that, most SAP expense report monitoring implementations are sent in my direction either to perform or to mentor, so I've built up a lot of knowledge in that area.
(Julia): Well, we all really appreciate you sharing your business knowledge with us on a regular basis!
Q (Julia): What are your hobbies and interests outside of work?
A: (Beverly): I play for my neighborhood tennis team. My husband and I have 2 dogs. I also enjoy knitting.
Q (Julia): How did you get interested in knitting?
A: (Beverly): I have a degree from Georgia Tech School of Engineering in Textile Science.
Q (Julia): Wow, what types of things did you learn while in school for Textile Science?
A: (Beverly): The degree was geared toward training students to manage textile plants. It involved training in every aspect of textile production. For example, we would take cotton from the comber to the spinners to create the thread to the looms to be weaved into cloth. We also worked on dyeing the cloth. Sometimes I would come home with blue teeth because of the blue dye powder in the air from a dyeing session.
Q (Julia): So how did you get from textile science into procurement?
A: (Beverly): My first job out of college was working as a procurement assistant for a fabric distributor.

(Julia) Well, we're glad you landed on a path that led you to Oversight!
Q (Julia): What do you like the most about working for Oversight?
A (Beverly): I really like knowing that what we do at Oversight is helping our customers and saving them money.
Q (Julia): Any word of wisdom that you want to share with our customers?
A (Beverly): Just this - No matter how well you know your data, Oversight will find things that will surprise you!