Accounts Payable
Oversight's Spend Insights
A retrospect of 2022 and its effect on current 2023 Accounts Payable trends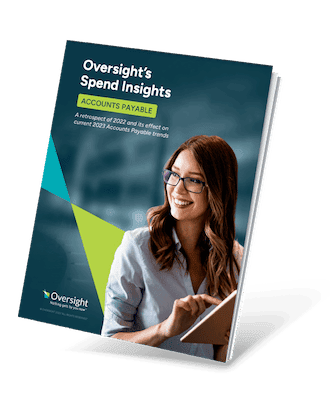 Unlock the Power of Oversight Data
Oversight has helped customers identify $6.2B in total spend violations within their Payables process. On average, each of our customers has detected and prevented nearly $8M in duplicate and erroneous payments per year.

With over $1 Billion in confirmed findings across all Oversight products, it's clear that there is risk to be managed and a high payback for employing effective programs.

Use what you learn in this report to take action to mitigate the root causes of risk in your Accounts Payable programs. If you aren't sure where to start or if you aren't yet using Oversight to monitor ALL your high-risk spend programs, contact us today!