We actively monitor 100% of purchase card activity to detect errors, personal transactions, and habitual misuse, saving our typical clients nearly $500,000 per year.
95%
5% of employees are responsible for 95% of all high-risk purchases.
70%
Only 70% of employees follow their purchase card policies.
25%
25% of employees actively engage in some form of misuse.
We guarantee you will see results showing a full return on investment within your first year. See your save now.
See it all!
Target the misuse
Identify and stop non-business spending, split payments, and purchases at risky merchants.
Zero in on the problem
Expose your purchase card program's vulnerabilities so you can mitigate the risks and adjust your controls.
Change behaviors
Identify and eliminate the root causes of bad behavior and non-compliant spending.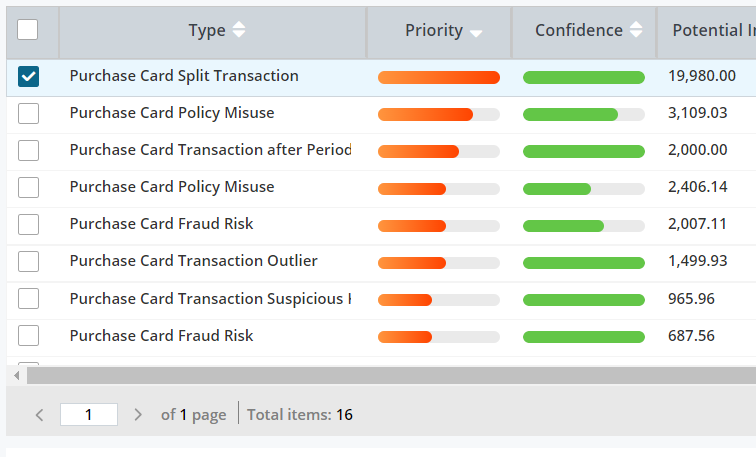 Pinpoint risk. Get proactive
Spots patterns of risk and its impact, prompting you to take immediate action to stop the threats that cause cash leakage.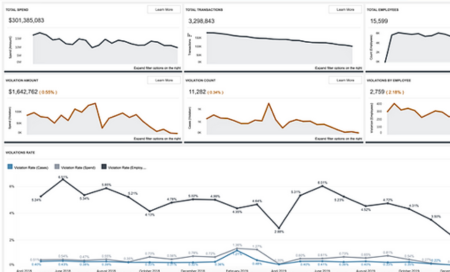 Protect your bottom line
By eliminating duplicate and overpayments, and minimizing the cost of spend risk mitigation, we guarantee a 5x return on the cost of your first year's subscription
Find problems and fix them faster!
Misappropriation schemes, including fraudulent disbursements, represent 86% of all fraud cases and can last 12-18 months before detection, resulting in a median loss of $100,000 per case. Oversight's proactive, continuous monitoring approach to risk analysis is key to quicker resolution.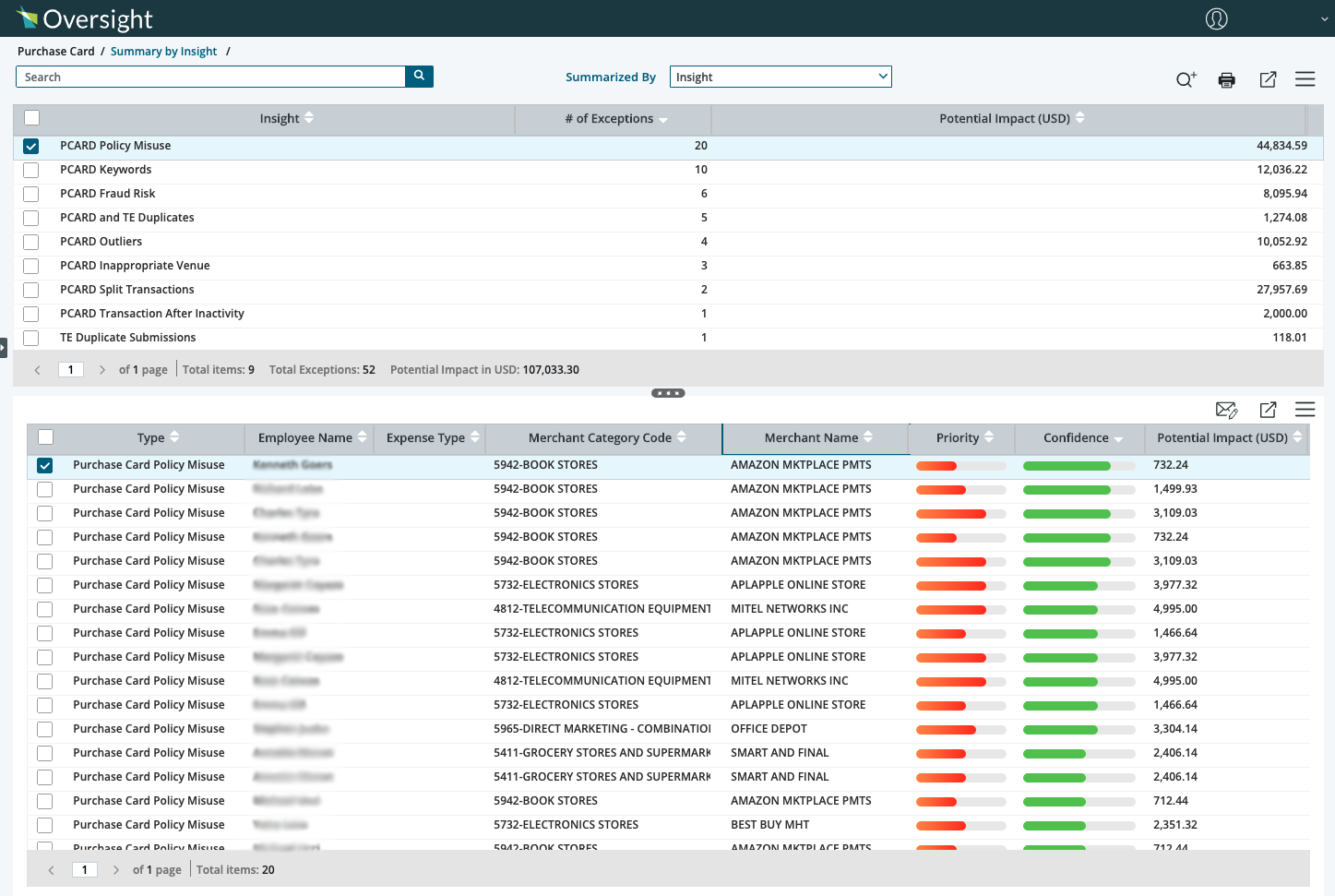 Right tool for the job
We identify the risks that are slipping through your controls, scrutinizing every purchase to ensure your assets are being used appropriately and for necessary business purposes.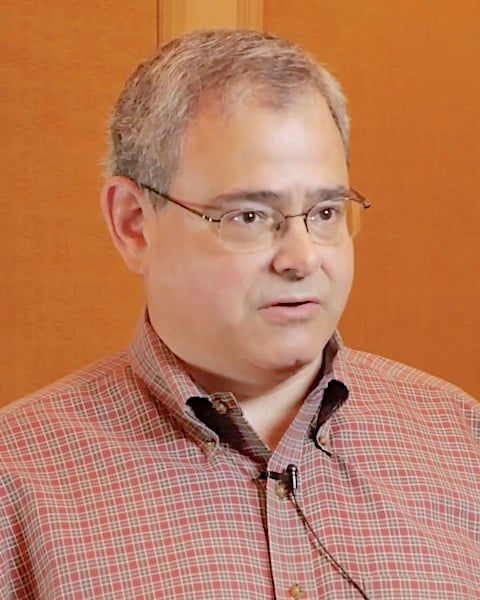 You are essentially flying blind if you do not have a tool like Oversight. They can analyze data in a way that the human eye cannot. I'd rather have Oversight than an army of people trying to do the analysis..
Jon Feiwell
Director - Financial Process & Quality Improvement
American Bureau of Shipping
Industry Leading Technology
Oversight's platform leads the way in Machine Learning for Purchase Card monitoring.
Oversight prioritizes which exceptions your team should focus on first. As you resolve these exceptions, your system becomes smarter, using machine learning to modify priorities based on actions previously taken, and targeting your efforts to preserve efficiency and accuracy.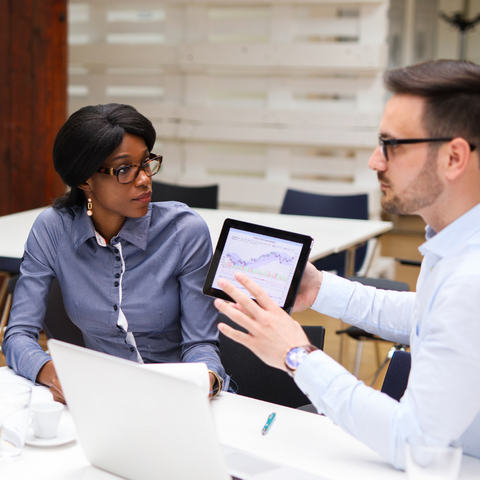 The world's largest companies trust Oversight
Join the growing list

Tell us a little about yourself.

Talk with an expert

We want to hear your story.

See Oversight in action

We'll show you how our solution will enable you to see it all.