Travel and Expense
Oversight's Spend Insights
A retrospect of 2022 and its effect on current 2023 Travel and Expense trends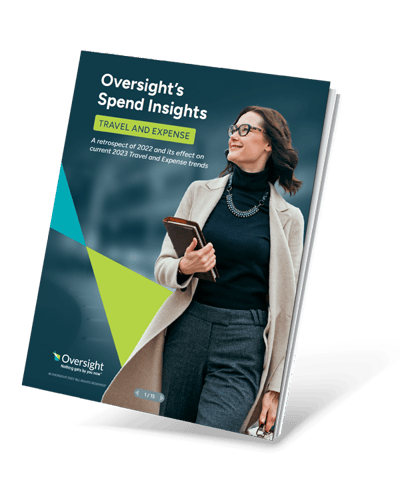 Unlock the Power of Oversight Data
Last year, travel spend increased significantly as more businesses established employee travel for meetings, conferences, and trade shows. In 2022, travel-specific spend for our clients increased by 178%. This trend has continued into 2023 and is expected to rise.

With over $1 Billion in confirmed findings across all Oversight products, it's clear that there is risk to be managed and a high payback for employing effective programs.

Use what you learn in this report to take action to mitigate the root causes of risk in your Travel and Expense programs. If you aren't sure where to start or if you aren't yet using Oversight to monitor ALL your high-risk spend programs, contact us today!