 July 10, 2018—Atlanta, Georgia— Oversight Systems, a leading provider of financial risk mitigation and compliance monitoring solutions, announces that Terrence McCrossan has joined Oversight as its new Chief Executive Officer, succeeding Patrick Taylor.
"We are fortunate to be bringing on a CEO with Terrence's talent, vision, and breadth of payment and SaaS technology leadership experience," said Scott Kingsfield, Chairman of the Oversight Board of Directors. "I'm confident that Terrence will drive Oversight to the next level as a leading provider of artificial intelligence-powered risk mitigation and compliance monitoring solutions for Fortune 1000 and government clients. We would like to thank Patrick for his strong leadership as founder and CEO of Oversight for the past 15 years, and we are pleased that he will continue to serve on the Oversight Board of Directors."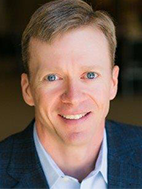 McCrossan brings to Oversight more than 25 years of technology and executive leadership experience to his new role. Prior to joining Oversight, he served as Senior Vice President and General Manager at Comdata, a leading payments and fleet management division of FLEETCOR. Prior to Comdata, McCrossan held executive leadership roles with ADP for 10 years, most recently serving as Division Vice President and General Manager of ADP Vantage HCM, a leading SaaS solution for large enterprises. McCrossan has an MBA from Wake Forest University and a B.A. in Political Science from Villanova University.
"I'm excited about the opportunity to serve as CEO at Oversight during this era of artificial intelligence, machine learning, and financial digital transformation. Oversight is uniquely positioned to deliver a broad portfolio of AI solutions for finance and shared services teams," said McCrossan. "I look forward to helping build on the company's success by providing our clients with the innovative software solutions they need to automate and transform financial risk mitigation and compliance monitoring processes across the enterprise."
About Oversight
Since 2003, Fortune 1000 businesses and government organizations have trusted Oversight to analyze over $2 trillion in annual payments. Powered by artificial intelligence and machine learning technologies, our automated risk management, and compliance monitoring platform detects and mitigates fraud, waste, and misuse in financial spending, reducing auditing effort by 50% to 90%, and improving policy compliance by up to 70%. Visit www.oversightsystems.com.
Connect with Oversight
Twitter: @OversightSystms
LinkedIn: http://www.linkedin.com/company/oversight-systems
Blog: Oversight Blog
# # #
Media Contact:
Sheryl Roehl
Marketing and Public Relations
770.984.4664