Detect Risk and Errors Through Automated Travel & Expense Audit.
Ensure
Compliance

and Identify Risk within your Employee Expense Management Systems.
End-to-End Approach to Employee Expense Auditing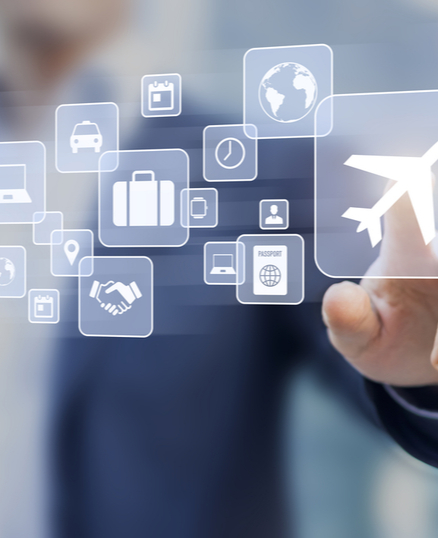 What's different about Oversight? Our end-to-end approach toward employee travel and expense auditing. Company managers weren't meant to be expense report auditors. They are not trained as such and have other priorities. They are less likely to find discrepancies in an employee's expense report. Automated expense management systems provide more controls and speed up the expense process, but human auditors are still needed. The mounds of data, across different ERP and expense management platforms, make it impossible for human auditors to stop cash leakage or change spending behavior.
Our robust end-to-end auditing systems help to create a culture of compliance. Oversight's Pre-Payment System uses OCR to match expense line items to the MCC codes on the receipt to validate the expenses are legitimate (available only for Concur Expense).
After the expense report has been processed, Oversight's AI and advanced analytics looks at the employee's historical expense claims to identify patterns of potential misuse, such as hotel rooms bought but no airline ticket purchased.
Get to the Highest Risk, Highest-Impact faster...
Applying Machine Learning to Auditing Travel & Expense Auditing
Anyone who has spent a weekend binging shows on Netflix knows your streaming service suggests what shows you should watch next based on the shows you have watched in the past. Oversight works the same way. Oversight applies the history of all your audit data to better identify the transactions with the highest risk. Then it prioritizes which exceptions your team should focus on first.
As you resolve these exceptions, your system becomes smarter using machine learning to modify priorities based on actions previously taken. This helps you target your efforts to preserve efficiency and accuracy.
Ultimately, Oversight saves you time and money on your travel and expense auditing.
Testimonials
What our clients say
You are essentially flying blind if you do not have a tool like Oversight. They can analyze data in a way that the human eye cannot. I'd rather have Oversight than an army of people trying to do the analysis.

Jon Feiwell
American Bureau of Shipping
The ROI on this tool has been 6.5x what we paid for it We now have visibility into every single expense report, which is invaluable.

The biggest value is having T&E, P-Card, and Payables together. Looking for duplicate payments is the value we see with having the full platform.

Over time we see a decline in exceptions simply because we are reviewing them.

We had a team of dedicated Data Scientists work for three years to try to do what Oversight does.

With Oversight, we have a tool to transform our audit process so our team can redirect their time on value-added tasks to run the business.

Partners
Concur Detect by Oversight
Use AI and machine learning to automatically analyze expense reports, speed up the auditing process, and resolve issues before and after reimbursement.