Oversight Systems is proud to announce the appointment of our new Chief Executive Officer, Terrence McCrossan, a technology executive with more than 25 years of experience.
"We are fortunate to be bringing on a CEO with Terrence's talent, vision, and breadth of payment and SaaS technology leadership experience," said Scott Kingsfield, Chairman of the Oversight Board of Directors.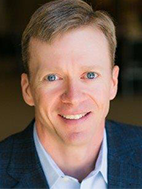 Prior to joining Oversight, he served as Senior Vice President and General Manager at Comdata, a leading payments and fleet management division of FLEETCOR.
"I look forward to helping build on the company's success by providing our clients with the innovative software solutions they need to automate and transform financial risk mitigation and compliance monitoring processes across the enterprise," said McCrossan.
Oversight Founder and Former CEO Patrick Taylor will continue to serve on the Board of Directors. "We would like to thank Patrick for his strong leadership as founder and CEO of Oversight for the past 15 years," Kingsfield said.